New Home Design & Construction
Belvidere Plains, Falmouth
Unique front yard sitting area designed to take full advantage of morning sun.
'This home is as close to perfect as they come–and for a good reason. It's the house Mark built for his parents.'
Aside from being the builder's parents, Karen & Barry Bogosian are similar to many of Longfellow's clients–Baby-boomers, approaching retirement age and deciding to reinvent their lives on their terms. So many of Longfellow's clients are from Greater Boston, Hartford or New York with successful careers and a desire to either relocate entirely or have a second home on Cape to enjoy quality time with family (and especially grand-kids)
As with most things well designed, this home's design doesn't call attention to itself. Instead, it elicits emotion, elevates your mood and provides effortless functionality at every turn. No matter how many people … rain or shine … warm or cold … party-animal or intellectual, this home fits like a glove.
The front yard patio (and who does that) is positioned to enjoy the morning sun, the terrace off of the open kitchen/dining/living room has overhead heating units to take the chill off Cape Cod evenings, and the roof-top deck with views of Falmouth harbor and perfect sunsets over Vineyard sound are all examples of how this home delivers peak experiences.
Form follows function
Want a day on the couch watching old movies? –There's a 2nd-floor den for that. Want to have a sleepover with all the grandkids? –There are 3 guest bedrooms for that. Want to entertain 40 of your closest friends and family for Thanksgiving? –The open floorplan kitchen/ dining/ living room can accommodate with a chef's kitchen, an enormous quartzite island top and a seat at the table for everyone.
When you've built a few homes for baby-boomers on Cape Cod, you know what makes a difference – A mudroom with storage, a 'fire-garden' with teak Adirondack seating, raised bed vegetable gardens, multiple custom window seats with storage.
My, oh my
If you do focus on this home's design elements, you'll see beautiful millwork, custom built-in cabinetry, and coffered, beadboard ceilings, all perfectly proportioned and executed. The attention to detail in architectural design, in material selections, and craftsmanship is to be admired. I don't know if this is a thing or not, but this house feels solid under your feet.
And finally–I almost forgot to mention–a second-floor mother-in-law suite intended to accommodate extended visits from grandma in Florida. I can't help to think that it is by design that almost I forgot to mention this because this is the sort of privacy you want to give to an extended stay visitor.
Once again, just perfect.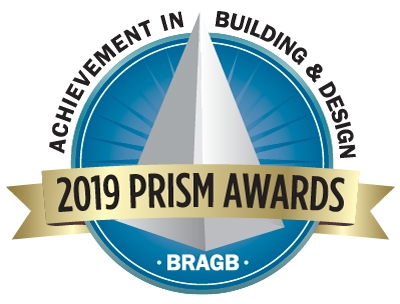 SILVER – 'BEST RESIDENTIAL LIVING AREA'
Details
Architect: Longfellow Design Build

Builder: Longfellow Design Build

5,373 sqft

4 beds 4.5 baths
Associates
Landscape Architect
Christopher Buccino

Landscape Contracter
Clover

Engineering
Cape & Islands Engineering
Home Life & Style "Belvidere Plains, Falmouth" Full Epispde
View full episode of 'Belvidere Plains' on Home Life & Style (Aired June 2019 on NESN)
The Making of Home Life & Style "Belvidere Plains"
A slideshow of images from the Home Life & Style filming day.
Parker Kelley interviews Longfellow Project Manager, Kristian Andrade
Below is a gallery of images for this home. Click on any of the below thumbnails for a larger view or image slide-show
[g-gallery gid="26100″ filters="1″ overlay="172″]