Mid-Century, Post-Modern Riverside Home
Cotuit, MA
"The mid-century modern style best fits our lifestyle. I can have a morning client conference call on the deck, then take a long mid-day bike ride while our guests kayak to the beach for a swim. At the end of the day, we all gather on the outdoor patio for a glass of wine." – Homeowner
The angular details and asymmetrical profile of the job was a welcome challenge for builder Mark Bogosian. "It was refreshing to have a client who wasn't afraid to think outside of the box," said Bogosian. "We consulted with our engineers multiple times throughout the project which required a large steel beam that you typically only used for commercial buildings."
This mid-century modern home has sloped roofs and clapboard siding; blue-gray to the left and right with natural cedar in the center, draw your attention to the orange-red door, signifying the importance of the entry.
Inside, the open floor plan seamlessly blends the kitchen, dining and living room spaces with the guest and master suites at opposite ends of the home to maximize privacy. The kitchen is sleek and modern with white flat-panel Longfellow custom cabinetry and Caesarstone quartz countertops.
Large windows and expansive sliding-glass doors are at the back where the roof's slope is at it's highest, allowing for maximum light to enter from multiple angles. A mahogany wrap-around deck marries the indoor and outdoor spaces into one seamless experience – A hallmark of the modern home architectural style. Modern furniture choices and vibrant paintings by a noted Boston artist placed throughout the home add cheerful pops of intense colors that dance and change throughout the day with the natural light streaming in from all angles.
Below is a gallery of images for this home. Click on any of the below thumbnails for a larger view or image slide-show
[g-gallery gid="25571″ pagination="inf_scroll"]
ACCOLADES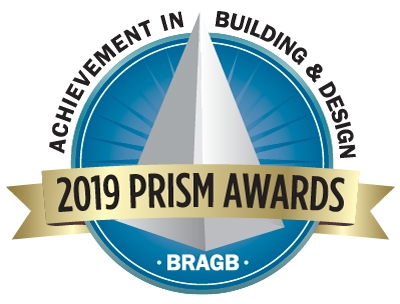 DETAILS
Scope & Features ~ Exterior Siding, Pella Windows, Doors & Sliders, Teka German/French Oak Flooring Front & Back Deck, Outdoor Shower, Back patio, Custom Kitchen Design with Longfellow Custom Cabinetry, Caesarstone premium quartz countertops, Multiple Bathroom Designs, Media Room, Laundry Room, Custom Lighting.

Builder – Longfellow Design Build

Kitchen & Bath Design – Longfellow Design Build
ASSOCIATES
Engineering
Cape & Islands Engineering